NASSA/Caritas Philippines' DIGITAL PH Project is developing a software that would digitize resources, vulnerability and hazard maps of at least 1 community in Palo, Leyte, Philippines, to effectively and efficiently manage humanitarian response and plan development programs.
WHAT IS HUMANITARIAN NEED BEING ADDRESSED?
The humanitarian chaos in 2013 during Haiyan, Typhoon Hagupit in 2014, Typhoon Koppu in 2015, Typhoon Haima in 2016 and now with the Marawi crisis, clearly call for a comprehensive Philippine disaster information database that is accessible, updated, accurate and relevant. It seeks to strengthen and sustain disaster preparedness and emergency response of extremely poor and vulnerable communities. The innovation ensures to better inform post-disaster responses, taking into account the real needs, types of hazards/vulnerabilities and cultural considerations of the affected communities. This is NASSA/Caritas Philippines' concrete response to the call for localization.
WHAT IS THE INNOVATIVE SOLUTION AND HOW WILL IT IMPROVE EXISTING HUMANITARIAN PRACTICE?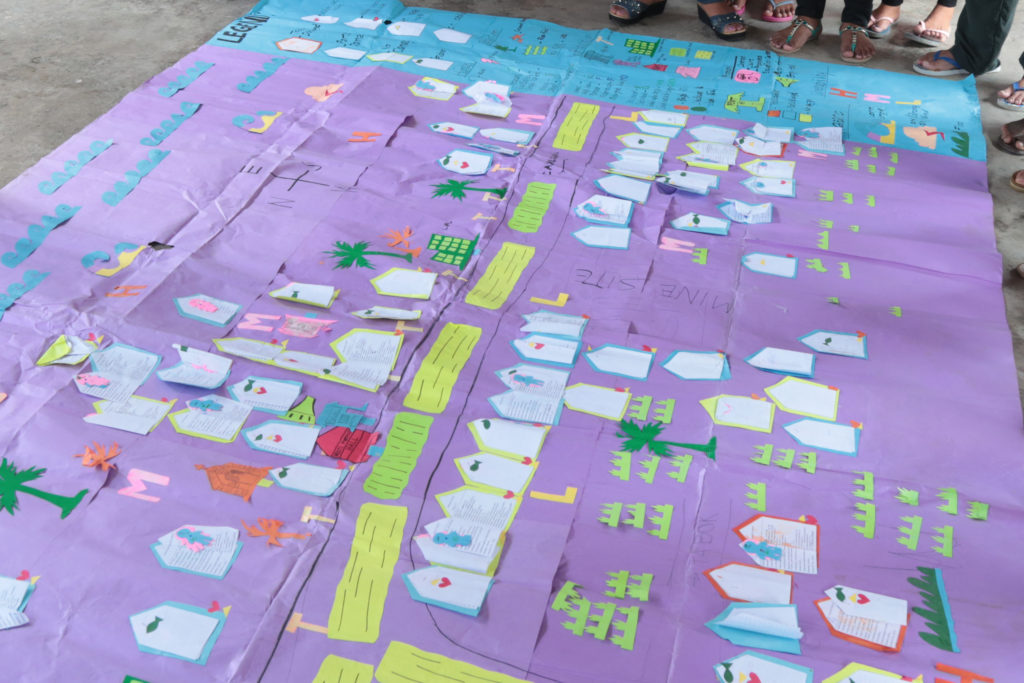 The proposal to digitize data management system of all pre-crisis information (tools, maps, guidelines, systems and policies) will be the result of a comprehensive and expansive mapping and documentation of at least one community in Leyte, which presents validated and up-to-date descriptions and figures of the communities' demographics, vulnerabilities, hazards, needs, capacities and existing community infrastructures. The mapping will already include very specific details such as the number and locations of evacuation centers (including the number and names of households that will be accommodated in the evacuation centers), the names of community responders (including their areas and levels of responsibilities), emergency contact numbers and hotlines (including point persons and delegated staffs), and mobile numbers and social media accounts per household.
EXPECTED OUTCOMES
DIGITAL PH is expected to have the following:
Developed software to digitize mapping results

Comprehensive map of at least a community in Leyte based on the PDRA as a prototype

E-survey tool for content upload Training manual and user kit/guide