Building Community-Centered Innovation Ecosystem
– How COVID-19 affecting our practice on the ground?
4:00pm-5:30pm Japan time (GMT+9) on 3 December 2020
as part of 2020 Regional Humanitarian Partnership Events
Since 2017, ADRRN have been working with the members to build community-centered innovation ecosystem to unleash communities' capacities and wisdom, and ultimately realize sustainable resilience in the region. While COVID-19 pandemic has caused great restriction on the activities and communication of the actors in the ecosystem, local innovators, their partners, and our members are now trying alternative ways to maintain and enhance the partnership.
This webinar will unfold complex partnership relations in the innovation ecosystem and discuss how COVID-19 changed dynamics in the relations, and its positive and negative impact, by drawing on concrete case examples from Philippines, India, and Indonesia, .
The speakers will also explore the ways that they can better adapt to the new normal by advancing the existing partnership and forming new partnership.
To join the webinar held from 4:00pm-5:30pm Japan time (GMT+9) on 3 December 2020 about " Building community-centered innovation ecosystem – How COVID-19 affecting our practice on the ground?", please follow the link below:
Click here to join the meeting
Speakers & Moderators
Speaker1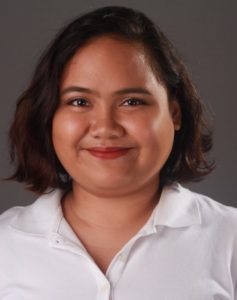 Eena Geslaine Barrun – Program Associate for Center for Disaster Preparedness (CDP). Eena is a facilitator and mentor to local government units and other stakeholders in conducting their community risk assessments and DRRM planning. She is the coordinator for Promoting Humanitarian Innovation in the Philippines. Also serving as the National Coordinator of the Disaster Risk Reduction Network Philippines (DRRNetPhils) and the National Focal Point for the Global Network of Civil Society Organizations for Disaster Reduction (GNDR).
Speaker2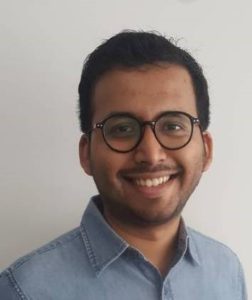 Abhishek Das – Senior Associate, Co-Founder's Office, at Sustainable Environment and Ecological Development Society (SEEDS). Abhishek leads the India Humanitarian Innovation Lab initiative at SEEDS, which aims to create a nurturing ecosystem for local innovators in the humanitarian sector by bridging the gap in knowledge and resources. With formal training in economics and international relations, Abhishek comes with a rich background and experience across public health, governance, education, and other areas of public policy.
Speaker3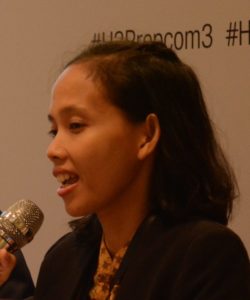 Hepi Rahmawati –  Program Manager for YAKKUM Emergency Unit (YEU). She has been working with YEU for fourteen years, and responsible to ensure inclusive and accountable humanitarian response and DRR in her organization. She is also member Advocacy and Policy Group of ACT Alliance – a coalition of 130 churches and FBOs working in Humanitarian and Development, and member of Asia Regional Advisor of GNDR – largest international network in disaster risk reduction.
Moderator1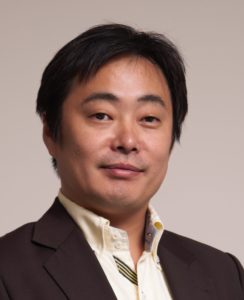 Takeshi Komino – Secretary General and a member of Executive Committee for Asian Disaster Reduction and Response Network (ADRRN), General Secretary of CWS Japan, and Co-chairperson of Japan Platform. Also serves as joint secretariat of Japan CSO Coalition for DRR (JCC-DRR), and the chairperson of Japan Quality and Accountability Network (JQAN).
Moderator2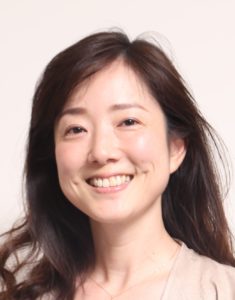 Ikue Uchida – Regional Innovation Coordinator for ADRRN Tokyo Innovation Hub (ATIH), and Representative Director for Orinus Partners. Ikue is an inclusive business specialist with 18 years professional experience in business development addressing social issues and multi-stakeholder partnership. Strongly committed to creating collective impact and systemic change.
Contact: atih@cwsjapan.org